CLINICAL IMPLICATIONS AND CARDIOTOXICITY IN HYDROXYCHLOROQUINE OVERDOSE
Tereza Amanda Bezerra Batista

Universidade Estadual do Ceará - UECE

Alan Hílame Diniz Gomes

Universidade Estadual do Ceará

Tatiana Paschoalette Rodrigues Bachur

Universidade Estadual do Ceará
Abstract
Hydroxychloroquine (HCQ) is an antimalarial drug used also as an immunomodulator in cases of rheumatological diseases, being easily accessible to the population, favoring the abuse of its use, especially in suicide attempts. Hydroxicolorquine drug intoxication is a public health problem and, given the seriousness of the situation observed in the case reports that guide this review, the relevance of the objective of this work to elucidate the main cardiotoxic mechanisms of HCQ is highlighted. corresponding clinical and main laboratory findings, in order to foster the references that guide clinical practice in this situation. This literary production consists of a literature review prepared using the MEDLINE and VHL databases. Despite the objectivity of the case reports already published on the subject, there is still a lack of information about the general mechanisms of hydroxychloroquine intoxication, as well as studies that elucidate the maximum dose allowed to be ingested. Thus, the literature already published is still insufficient to fully clarify such questions. On the other hand, cardiotoxicity can be considered in detail in this review, enriching the literary collection and confirming the seriousness of the effects of poisoning by this previously known drug.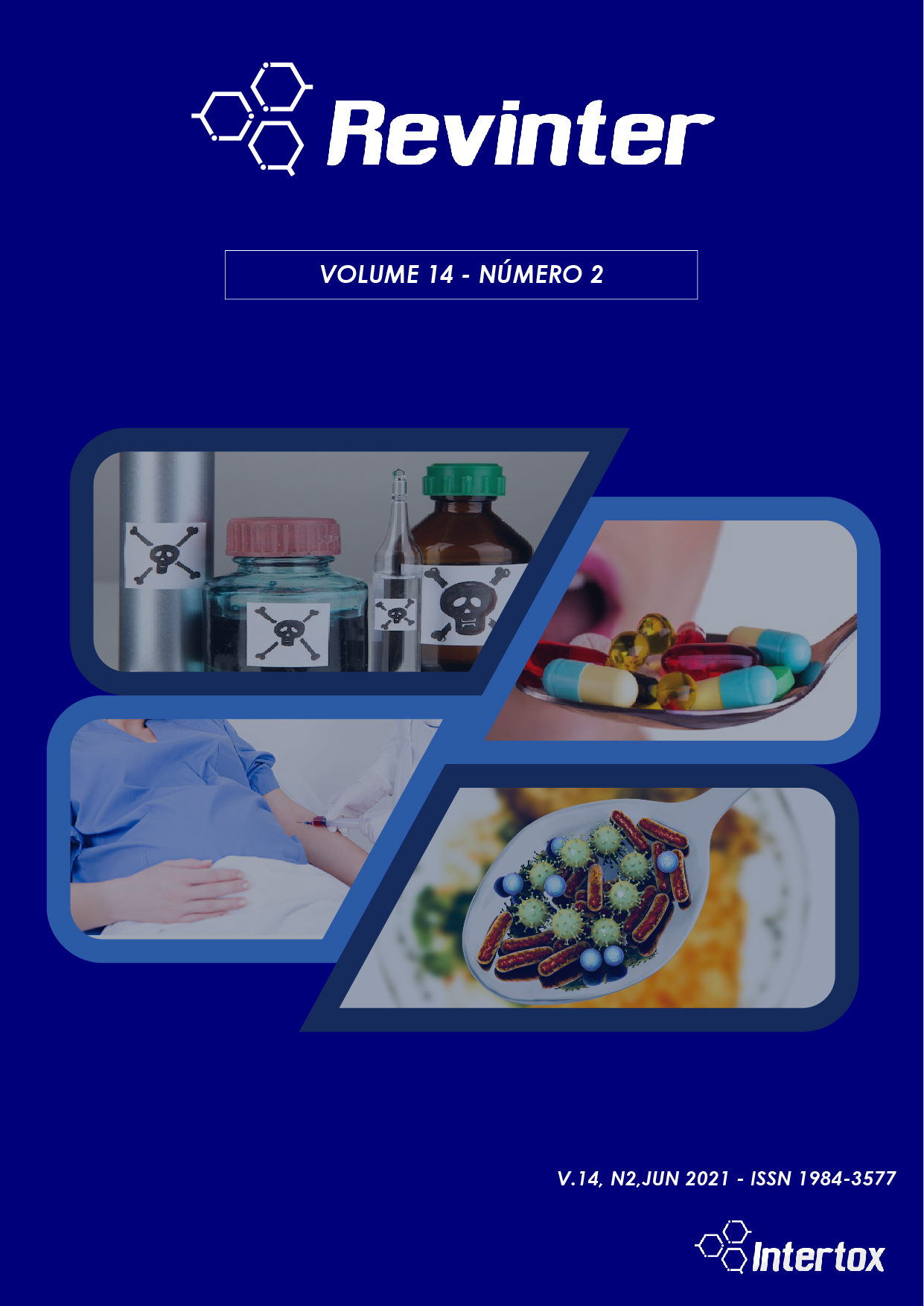 How to Cite
Batista, T. A. B., Gomes, A. H. D., & Bachur, T. P. R. (2021). CLINICAL IMPLICATIONS AND CARDIOTOXICITY IN HYDROXYCHLOROQUINE OVERDOSE, 14(2), 29-35. https://doi.org/10.22280/revintervol14ed2.495
Section
REVISÕES DE LITERATURA
Copyright (c) 2021 Revista Intertox de Toxicologia, Risco Ambiental e Sociedade
This work is licensed under a Creative Commons Attribution 4.0 International License.