THE PERCEPTION OF WOMEN IN IMMEDIATE PUERPHERE AT THE TIME OF THE BIRTH
Aislan Ferreira Sena

Ana Paula da Silva Freitas

Antonio Werbert Silva da Costa

UNIVERSIDADE ESTADUAL DO MARANHÃO - UEMA

AMANDA PEREIRA DE AZEVEDO

KEILA RODRIGUES DE ALBUQUERQUE
Abstract
The purpose of the present study is to analyze and describe the perception of puerperae about the time of delivery. This is a qualitative study of the descriptive exploratory type, carried out in a state public referral maternity located in the city of Teresina-PI. The study was performed with 24 women in the immediate puerperium, aged between eighteen and forty-five years, who had children of normal birth and agreed to participate in the study by signing the Informed Consent Term. To have a better understanding of the discussion, the following two categories were related: Positive aspects related to the moment of delivery and Negative aspects related to the moment of delivery. In order to maintain the participants' anonymity, flowers were assigned to each one. It was observed that for most of the women interviewed, there are more positives than negatives related to normal birth, making for the most the best choice having a faster recovery, return to activities and independence in taking care of their child..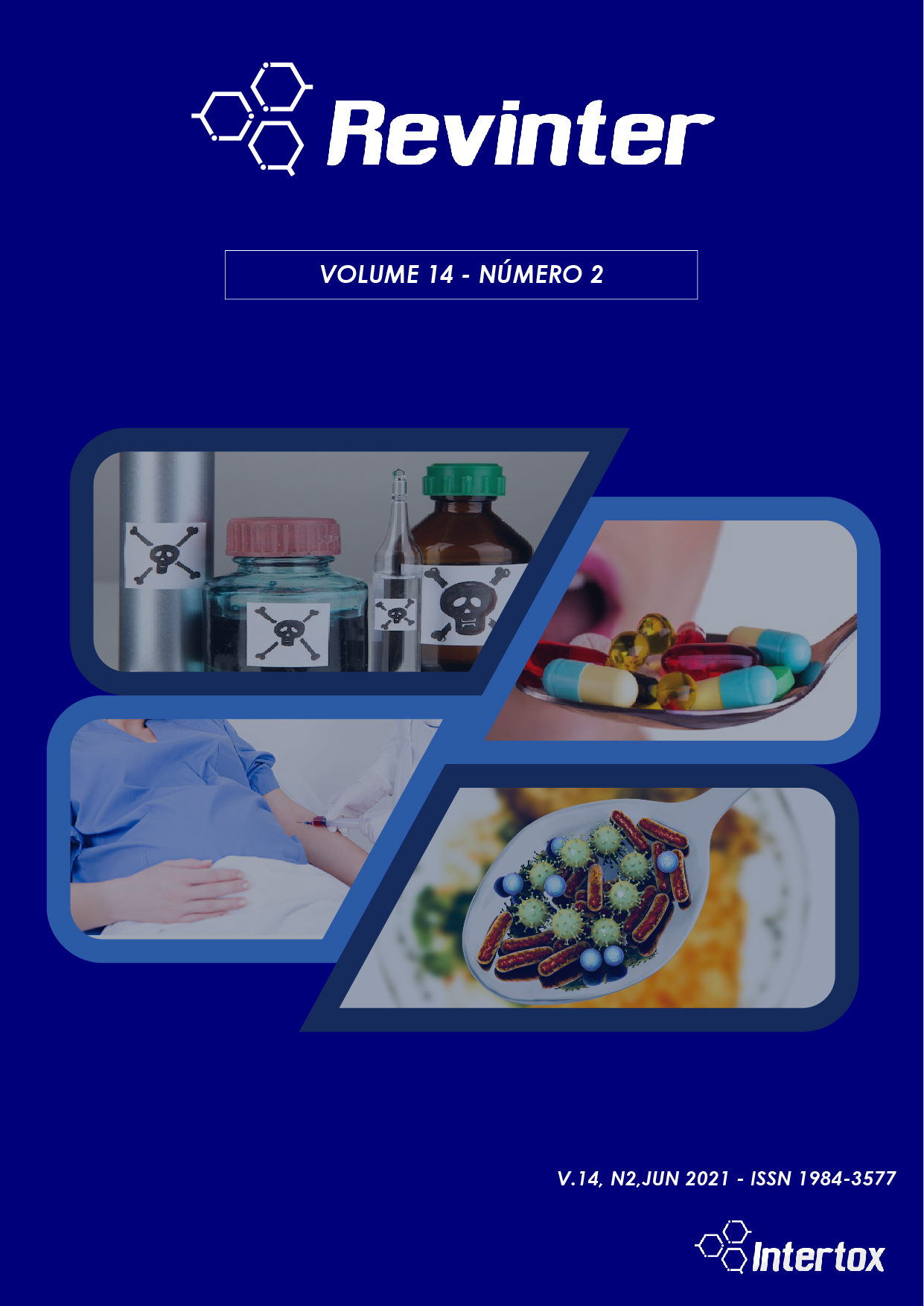 How to Cite
Sena, A. F., Freitas, A. P. da S., Silva da Costa, A. W., AZEVEDO, A. P. D., & ALBUQUERQUE, K. R. D. (2021). THE PERCEPTION OF WOMEN IN IMMEDIATE PUERPHERE AT THE TIME OF THE BIRTH, 14(2), 36-45. https://doi.org/10.22280/revintervol14ed2.492
Copyright (c) 2021 Revista Intertox de Toxicologia, Risco Ambiental e Sociedade
This work is licensed under a Creative Commons Attribution 4.0 International License.