RISCOS OCUPACIONAIS DOS PROFISSIONAIS DE ENFERMAGEM EM PERÍODOS DE EPIDEMIAS INFECCIOSAS
AMANDA PEREIRA DE AZEVEDO

FACULDADE FUTURA

Antonio Werbert Silva da Costa

UNIVERSIDADE ESTADUAL DO MARANHÃO - UEMA
Abstract
Nursing professionals who generally work on the front lines of healthcare facilities are daily exposed to various occupational risks, whether they are related to the exposure of chemical and biological agents, ergonomic risks related to repetitive work, as well as psychosocial risks, which are directly related to work organization, management, stressors and other factors that can interfere in the psychological health of these workers. This work has the general objective of verifying the main occupational risks faced by nursing professionals in times of infectious epidemics. The research is an integrative literature review carried out by searching the databases available in the Virtual Health Library and Google Scholar using the descriptors: Nursing, Epidemic and Occupational Risk. It was noticed that during infectious epidemic crises, nursing professionals are exposed to several risks, the main ones being the risk of biological contamination and occupational stress, because in times of crisis workers tend to have greater contact with the patient, as they also act with the constant presence of deaths and illnesses, leading them to develop psychological crises related to work.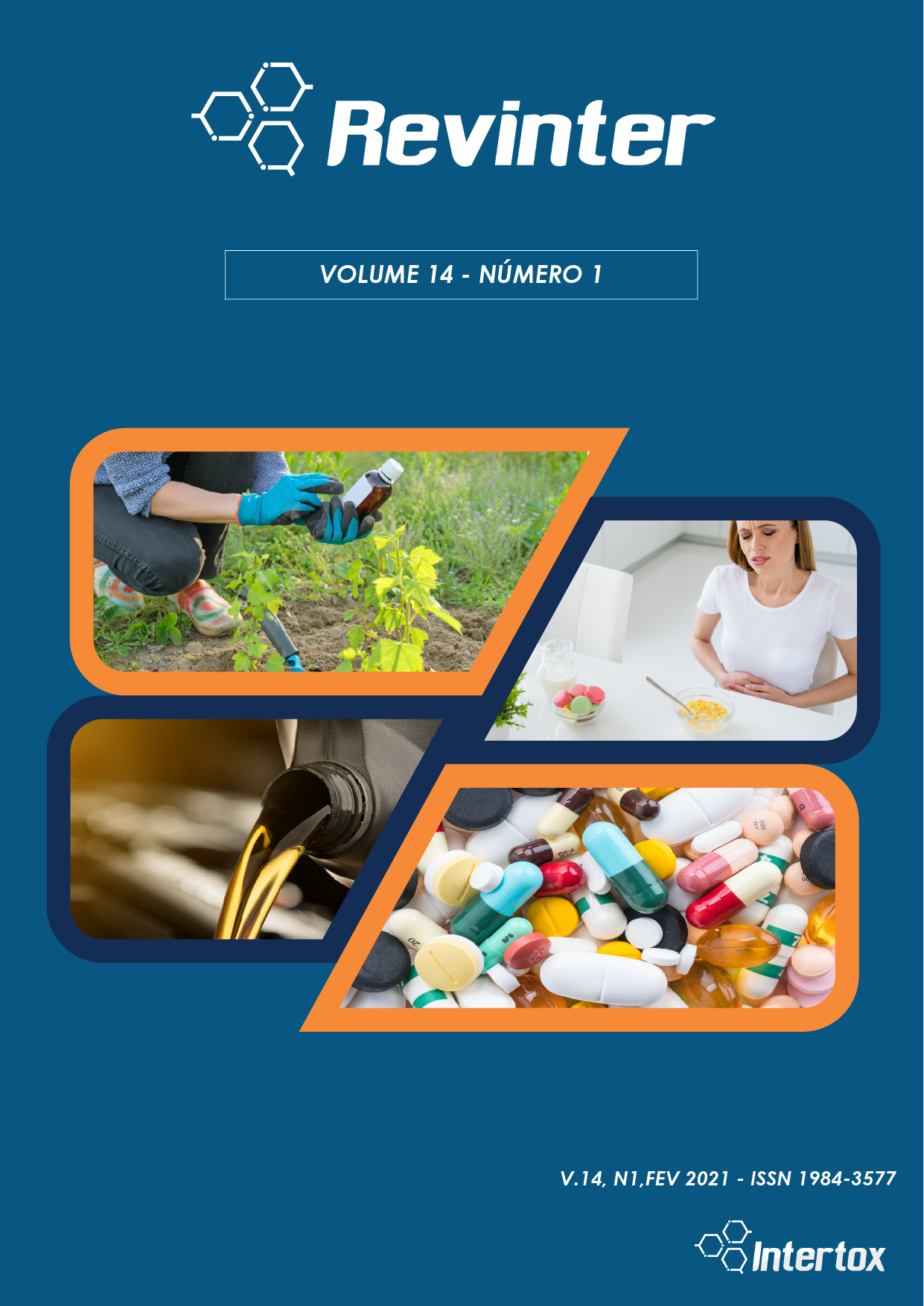 How to Cite
AZEVEDO, A. P. D., & Silva da Costa, A. W. (2021). RISCOS OCUPACIONAIS DOS PROFISSIONAIS DE ENFERMAGEM EM PERÍODOS DE EPIDEMIAS INFECCIOSAS, 14(1), 76-82. https://doi.org/10.22280/revintervol14ed1.490
Section
REVISÕES DE LITERATURA
Copyright (c) 2021 Revista Intertox de Toxicologia, Risco Ambiental e Sociedade
This work is licensed under a Creative Commons Attribution 4.0 International License.