THE INFLUENCE OF GUT MICROBIOTA ON EXOGENOUS INTOXICATION
Afrânio Almeida Barroso Filho

Universidade Estadual do Ceará - UECE

Larissa Batista Bessa

Tatiana Paschoalette Rodrigues BACHUR

Home Office
Abstract
The human gut microbiota comprises between 10 to 100 trillions of microorganisms and represents a complex and dynamic ecology, which have an important role in the host health. This microbiota intervenes in the metabolism of foreign compounds to the organism, and might have an influence on potential toxic effects of this substancies. With the aim of understanding the gut microbiota relevance on exogenous intoxication, this study consists of an updated literature review about the influence of gut microorganisms on xenobiotics toxicity. The literature has plenty of references revealing an interaction between the microbiota and several chemical substances types and it suggests that more associations would be probably done. This theme is promising once the microbiota can be a target on decreasing toxicological effects of medications and customized medicine. Studying further about this is important in order to elucidate many mechanisms that are still unknown and extend the results found in animal models to human beings.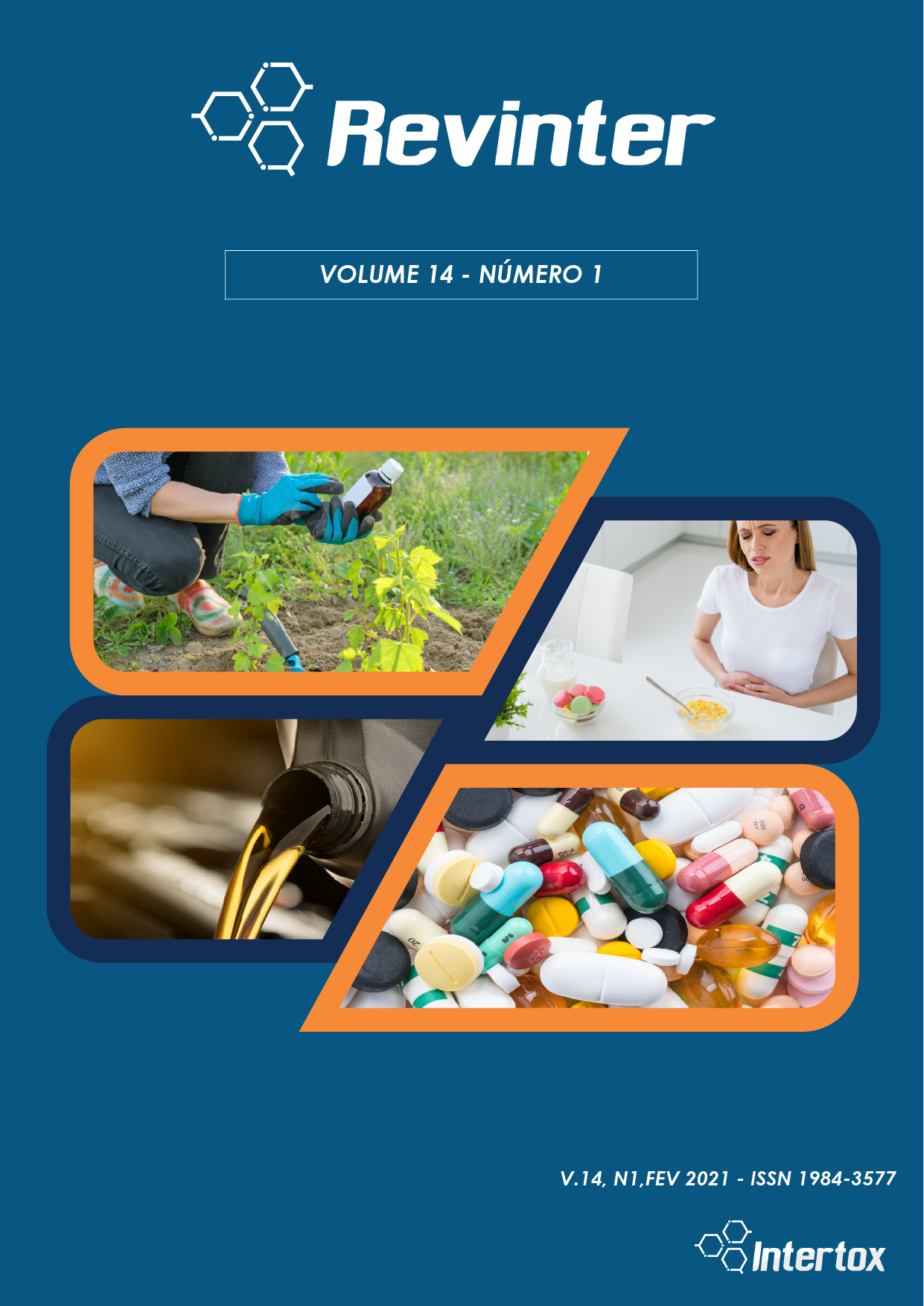 How to Cite
Barroso Filho, A. A., Bessa, L. B., & BACHUR, T. P. R. (2021). THE INFLUENCE OF GUT MICROBIOTA ON EXOGENOUS INTOXICATION, 14(1), 53-75. https://doi.org/10.22280/revintervol14ed1.487
Section
REVISÕES DE LITERATURA
Copyright (c) 2021 Revista Intertox de Toxicologia, Risco Ambiental e Sociedade
This work is licensed under a Creative Commons Attribution 4.0 International License.