USE OF LIPID EMULSION AS AN ANTIDOTE AGAINST CARDIOTOXICITY BY LIPID AGENTS OR MITOCHONDRIAL LIPID METABOLISM INHIBITORS
Tatiana Paschoalette Rodrigues Bachur

Universidade Estadual do Ceará

http://orcid.org/0000-0002-1975-9995

Anne Karoline Araújo Rocha

Universidade Estadual do Ceará

Tiago de Sousa Viana

Universidade Estadual do Ceará

Juliana Ciarlini Costa

Universidade Estadual do Ceará
Abstract
Intravenous lipid emulsions (ELI) have been used for many years to provide parenteral nutritional support to hospitalized patients. However, recently, there has been growing interest in its role as a potential antidote for use in patients with severe cardiotoxicity caused by the toxic effect of different substances. In the current context, with increasing cases of attempted suicide by various medications, including cardiotoxic lipid drugs, the possibility of using ELI as an andidote becomes potentially relevant. The present work aimed to analyze the application of intravenous lipid emulsions as an antidote against drug-induced cardiotoxicity, and to understand the advances in this technique, as well as its efficacy and safety in its use for this purpose. For this proposal, a literature review was carried out, based on scientific articles published in the last five years, selected in the MEDLINE and LILACS databases, in the Google Academic electronic library and on websites of official institutions. Despite ongoing studies for the application of ELI as an antidote in drug-induced cardiotoxicity, the available literature is still insufficient to provide accurate information regarding the ideal dose, duration of treatment and adverse effects profile. Thus, we raised the discussion so that further studies can be carried out on this, which can be an important tool in the treatment of acute intoxications by lipid drugs that culminate in cardiotoxicity. Keywords: Intravenous Lipid Emulsion. Antidote. Cardiotoxicity.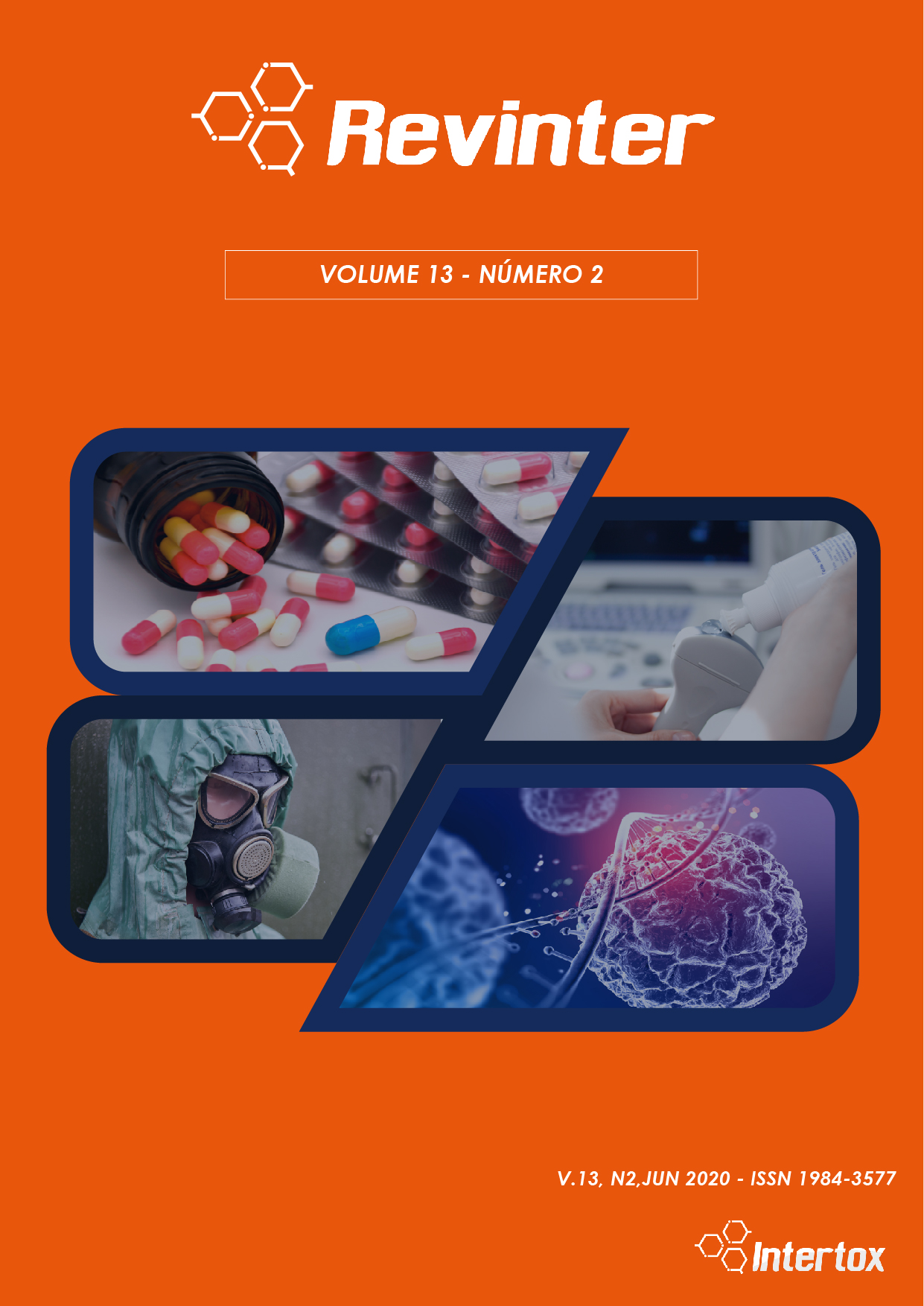 How to Cite
Bachur, T. P. R., Rocha, A. K. A., Viana, T. de S., & Costa, J. C. (2020). USE OF LIPID EMULSION AS AN ANTIDOTE AGAINST CARDIOTOXICITY BY LIPID AGENTS OR MITOCHONDRIAL LIPID METABOLISM INHIBITORS, 13(2), 5-12. https://doi.org/10.22280/revintervol13ed2.472
Section
REVISÕES DE LITERATURA
Copyright (c) 2020 Revista Intertox de Toxicologia, Risco Ambiental e Sociedade
This work is licensed under a Creative Commons Attribution 4.0 International License.