Incidence of methylmercury in hoplias malabaricus in the Amazon
a narrative literature review
Caroline Stephanie Neves Vera

Universidade Federal da Bahia

Daniela de Oliveira Daltro

Vanessa da Silva Gomes

Neuza Maria Miranda dos Santos
Abstract
This work aimed to evaluate the incidence of methylmercury in Hoplias malabaricus in the Brazilian Amazon, as well as possible damage caused by high ingestion of molecules of this bioaccumulative environmental pollutant. This is a narrative literature review, performed in November 2019, in the Pubmed, VHL, LILACS, Scielo and Anais III Combracis databases, in English and Portuguese, using a total of 19 references that included reportages and technical documents. Was observed positive linear correlation in methylmercury concentration in H. malabaricus in the Amazon region.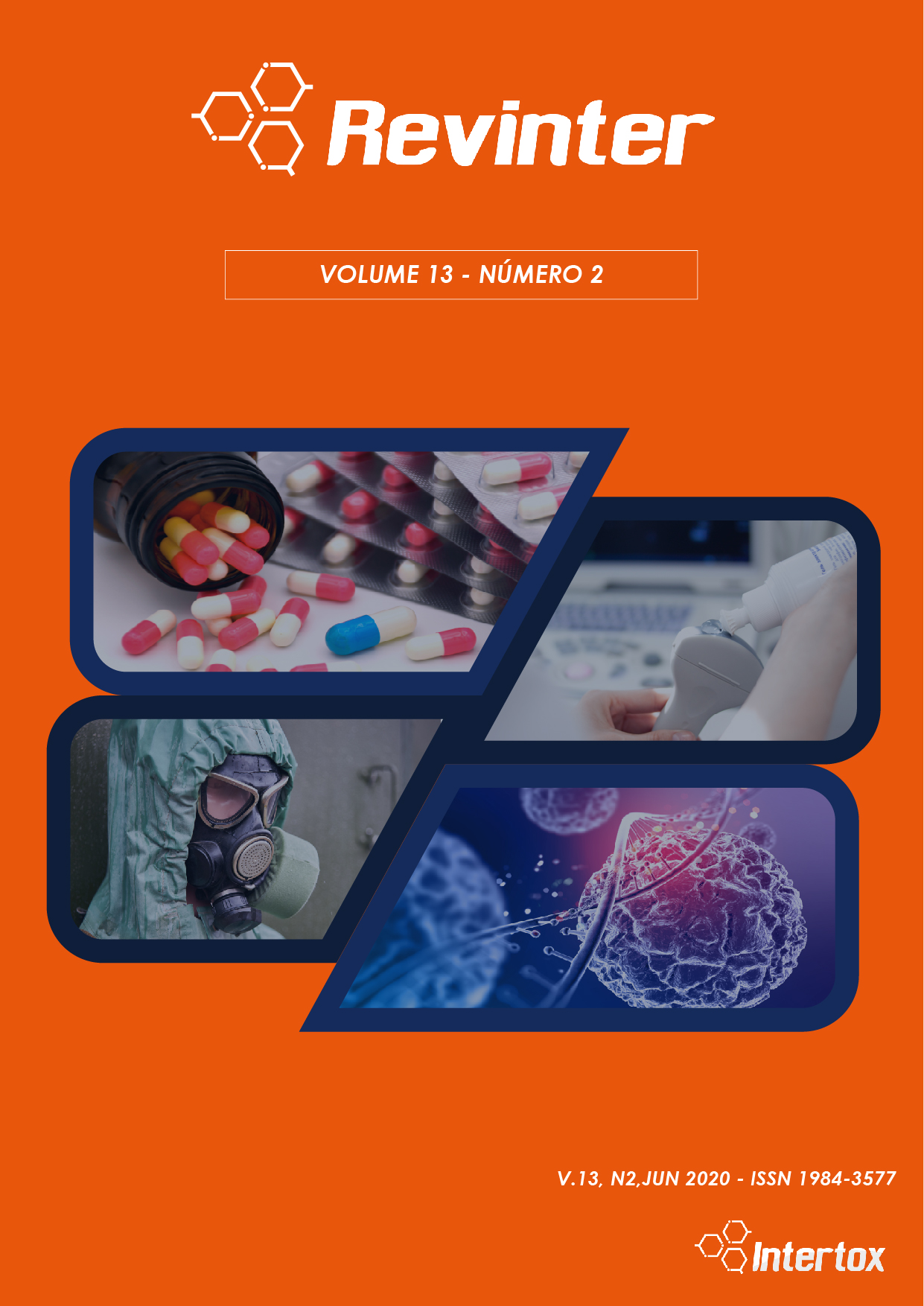 How to Cite
Vera, C. S. N., Daltro, D. de O., Gomes, V. da S., & Santos, N. M. M. dos. (2020). Incidence of methylmercury in hoplias malabaricus in the Amazon, 13(2), 22-27. https://doi.org/10.22280/revintervol13ed2.467
Section
REVISÕES DE LITERATURA
Copyright (c) 2020 Revista Intertox de Toxicologia, Risco Ambiental e Sociedade
This work is licensed under a Creative Commons Attribution 4.0 International License.