Efeitos indesejáveis e respostas farmacológicas dos antidepressivos
Leonardo Tibiriçá

Universidade São Judas Tadeu

Marisa Regina de Fátima Veiga

Faculdades Oswaldo Cruz

Esther Lopes

Universidade Presbiteriana Mackenzie

Maria Aparecida

Faculdade de Cientcias Farmaceuticas da Universidade de São Paulo

Juliana Weckx

Universidade São Judas Tadeu

André Rinaldi Fukushima

Faculdade de Medicina Veterinária e Zootecnia - USP

https://orcid.org/0000-0001-6026-3054
Abstract
Antidepressants emerged empirically through observations in schizophrenic and tuberculosis patients. In the case of schizophrenic patients, imipramine had emerged as a new proposition of the neuroleptic class due to the structural similarity to chlorpormazine, however there was no success except for mood improvement in depressed patients. In the case of tuberculosis, iproniazid was used to treat tuberculosis and mood elevation could also be observed in depressed patients. In 1960, the first hypothesis emerges that attempts to clarify the cause of depression: the monoaminergic hypothesis, which said that depression was a pathological condition where the individual had serotonin, dopamine, and norepinephrine depletion and that antidepressants should reestablish their levels in homeostasis. From the beginning of psychotherapy to the current advances, the pathways of neurotransmitters, receptors in which they act or mechanism of action of centrally acting drugs are not yet fully understood and this may be related to their structure, which is called structure-activity relationship. or with their receivers. Mainly through pharmacodynamic understanding of drugs, it is possible to avoid drug interactions or justify and avoid some side effects. Thus, the objective of this paper is to present through the analysis of molecules and standardize their effects or affinities with certain receptors, when it is possible to establish structure-activity relationship and justify side effects through interactions with receptors so that interactions or interactions can be avoided. effect potentiations as this can be fatal.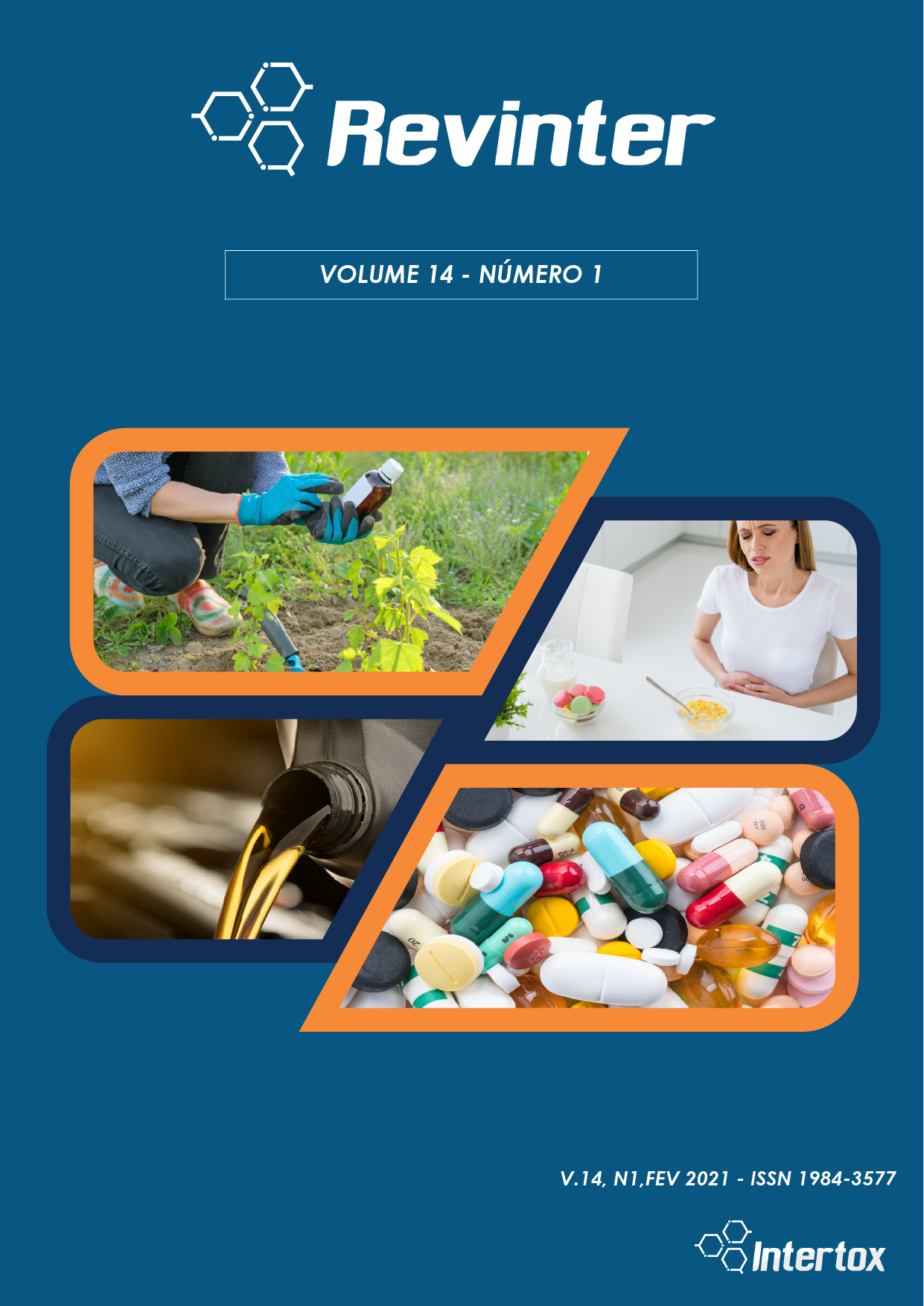 How to Cite
Tibiriçá, L., Veiga, M. R. de F., Lopes, E., Aparecida, M., Weckx , J., & Fukushima, A. R. (2021). Efeitos indesejáveis e respostas farmacológicas dos antidepressivos, 14(1), 24-42. https://doi.org/10.22280/revintervol14ed1.461
Section
REVISÕES DE LITERATURA
Copyright (c) 2021 Revista Intertox de Toxicologia, Risco Ambiental e Sociedade
This work is licensed under a Creative Commons Attribution 4.0 International License.