Ciflutrina: Legislação e Avaliação das Características Físico-químicas e Toxicológicas
Caroline de Oliveira Rodrigues

Gustavo Rocha Paixão

João Elias Francisco do Nascimento

Rafaela do Amarante Carneiro

Rebeca Martins Guides

Priscila Camelo Alves

Universidade Estadual de Campinas
Abstract
Cyfluthrin (CAS 68359-37-5) is a pyrethroid insecticide with application in the agricultural environment and as a wood preservative. The physical-chemical aspects point to the risk of cyfluthrin consumption, since it displays low solubility (6,610-3 mg L-1), low volatility (Kh = 5,3010-2 Pa m3 mol-1) and high tendency to bioaccumulation (Kow = 6,0). Giving evidence for the importance of a critical review of its toxicological characteristics comparing them to the current legislation. The results obtained for the Potability Criteria were 0.06 mg L-1, the Aquatic Life Protection criterion was 0,133 ng L-1, it presents a high risk and, according to GHS , cyfluthrin constitutes Category 1 of acute toxicity. Its use is legalized in many countries and its occurrence in water is evidenced through studies, however, cyfluthrin is not nationally regulated for water for human consumption and maintenance of aquatic life, yet its partial restriction should be considered and included in the current legislation, due to its great toxic potential to aquatic beings.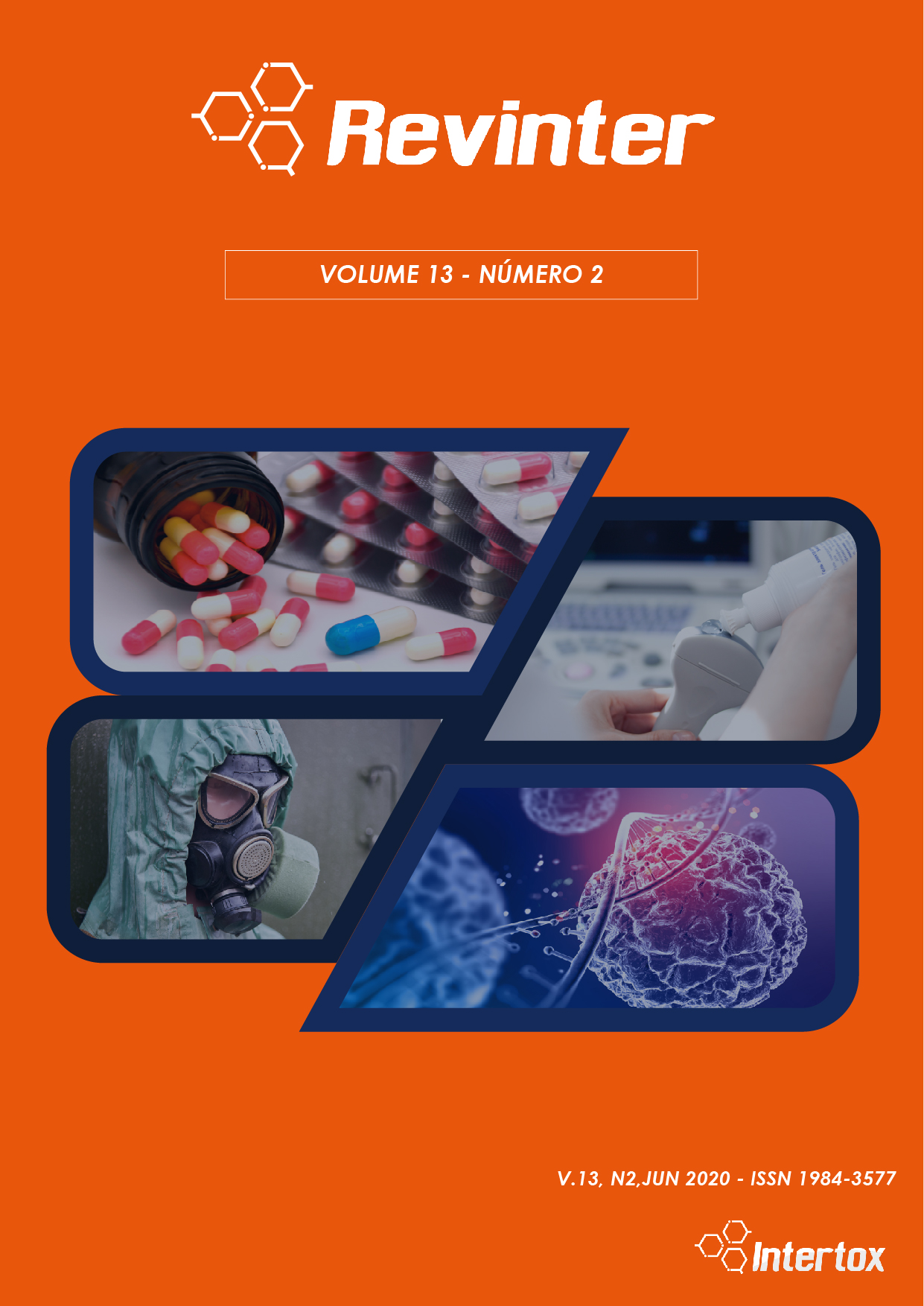 How to Cite
Rodrigues, C. de O., Paixão, G. R., Nascimento, J. E. F. do, Carneiro, R. do A., Guides, R. M., & Alves, P. C. (2020). Ciflutrina: Legislação e Avaliação das Características Físico-químicas e Toxicológicas, 13(2), 28-37. https://doi.org/10.22280/revintervol13ed2.460
Section
REVISÕES DE LITERATURA
Copyright (c) 2020 Revista Intertox de Toxicologia, Risco Ambiental e Sociedade
This work is licensed under a Creative Commons Attribution 4.0 International License.