Avaliação ecotoxicológica de efluentes oriundos da produção tradicional de farinha de mandioca
Emilli Furtado Carvalho

Unisversidade do Estado do Amapá
Abstract
The aim of this article was to discuss the theoretical and experimental aspects that guide the practice of the production of cassava flour, as well as to present the study of the ecotoxicity related to the raw effluents during the flour manufacturing process. The experimental part was developed in an analysis of ecotoxicity and an allelopathy test, which determined toxic potential on microcrustaceans of which presented a very significant result regarding the effects on the quality of the aquatic environments as well as allelopathic effect in low concentration of raw effluents from the production practice Traditional cassava flour. The article allowed to present natural practices, such as fertilizer, using this effluent, resulting in a result alongside fertilizer used with chemical substances. Keywords: Ecotoxicity, effluent, toxic.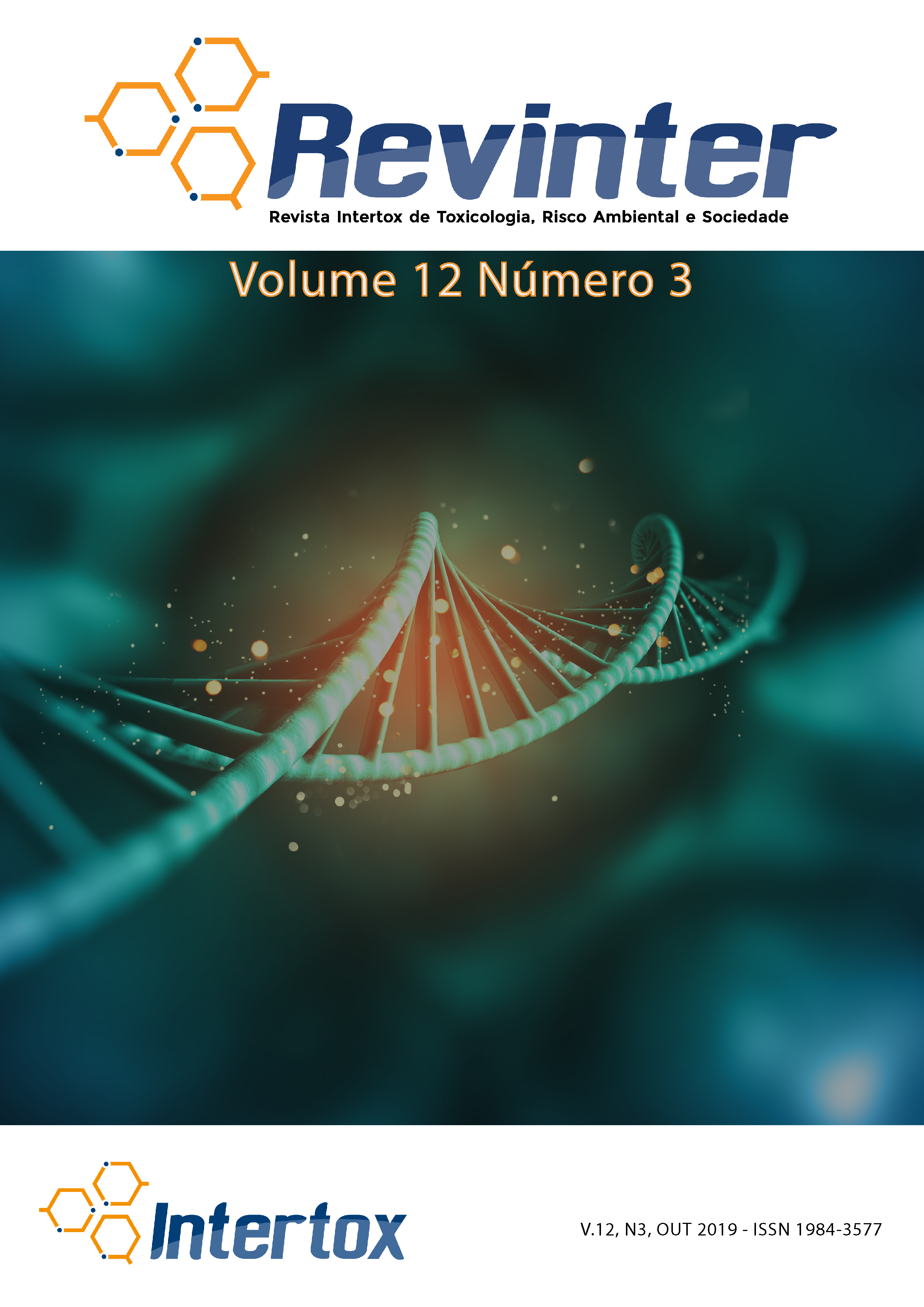 How to Cite
Carvalho, E. F. (2019). Avaliação ecotoxicológica de efluentes oriundos da produção tradicional de farinha de mandioca, 12(3), 13. https://doi.org/10.22280/revintervol12ed3.456
Section
INTERDISCIPLINAR (MEIO AMBIENTE; SOCIAIS E HUMANIDADES; ENGENHARIA/TECNOLOGIA/GESTÃO)
Copyright (c) 2019 Revista Intertox de Toxicologia, Risco Ambiental e Sociedade
This work is licensed under a Creative Commons Attribution 4.0 International License.