GENERAL CHARACTERISTICS OF MAIN ANTIMICROBIALS: A LITERATURE REVIEW
Leonardo Tibiriçá Corrêa

Universidade São Judas Tadeu

Cledja Soares de Amorim

Universidade São Judas Tadeu

Cecil Cordeiro Ramos

Faculdade de Ciências da Saúde IGESP

Maria Elisa Ravagnani Gonçalves Ramos

Faculdade de Ciências da Saúde IGESP

Fabiana Karen Vieira Zocante

Faculdade de Ciências da Saúde IGESP

Marllos Eduardo da Silva Brandão Brandão

Faculdade de Ciências da Saúde IGESP

Esther Lopes Ricci Ricci

Faculdade de Ciências da Saúde IGESP

Juliana Weckx Peña Muñoz Peña-Muñoz

Universidade São Judas Tadeu

André Rinaldi Fukushima

Faculdade de Medicina Veterinária e Zootecnia - USP

https://orcid.org/0000-0001-6026-3054
Abstract
Antibiotics emerged through the observation of Alexander Flemming, when his culture plates were contaminated by the Penincillium fungus. It was notable that this fungus was capable of producing a substance which inhibited bacterial growth. In 1940, the scale production of penicillin began, marking the beginning of the "Age of Antibiotics". With this important landmark, humans can treat infectious diseases with less toxicity and greater effectiveness, resulting in a decrease in mortality and an increase in life expectancy. Over the years, antibiotics have been used in an indiscriminate and banal manner and, as a result, bacteria have been able to evolve mechanisms of resistance against antibiotics, reversing the breakthroughs discovered in the 1940s. Currently, the greatest challenge for prescribing professionals is finding a drug that is effective, low toxicity and does not induce resistance against its patient. Rational drug use seeks therapies that are economical, effective, and safe, in addition to combating the indiscriminate use of these drugs, for example, self-medication and use to induce boar and bird growth. The research also seeks to develop new drugs capable of dribbling resistance mechanisms without compromising the safety of the patient user. A promising alternative is the use of essential oils, compounds derived from plants composed mainly of terpenes, capable of eliminating various microorganisms, mainly bacteria and fungi. Its profile is of high tolerability and efficacy, with low induction of resistance. Thus, the present work aims to review in a narrative and objective manner the mechanisms of action of drugs and bacterial resistance, as well as to update future perspectives in the area of antimicrobials.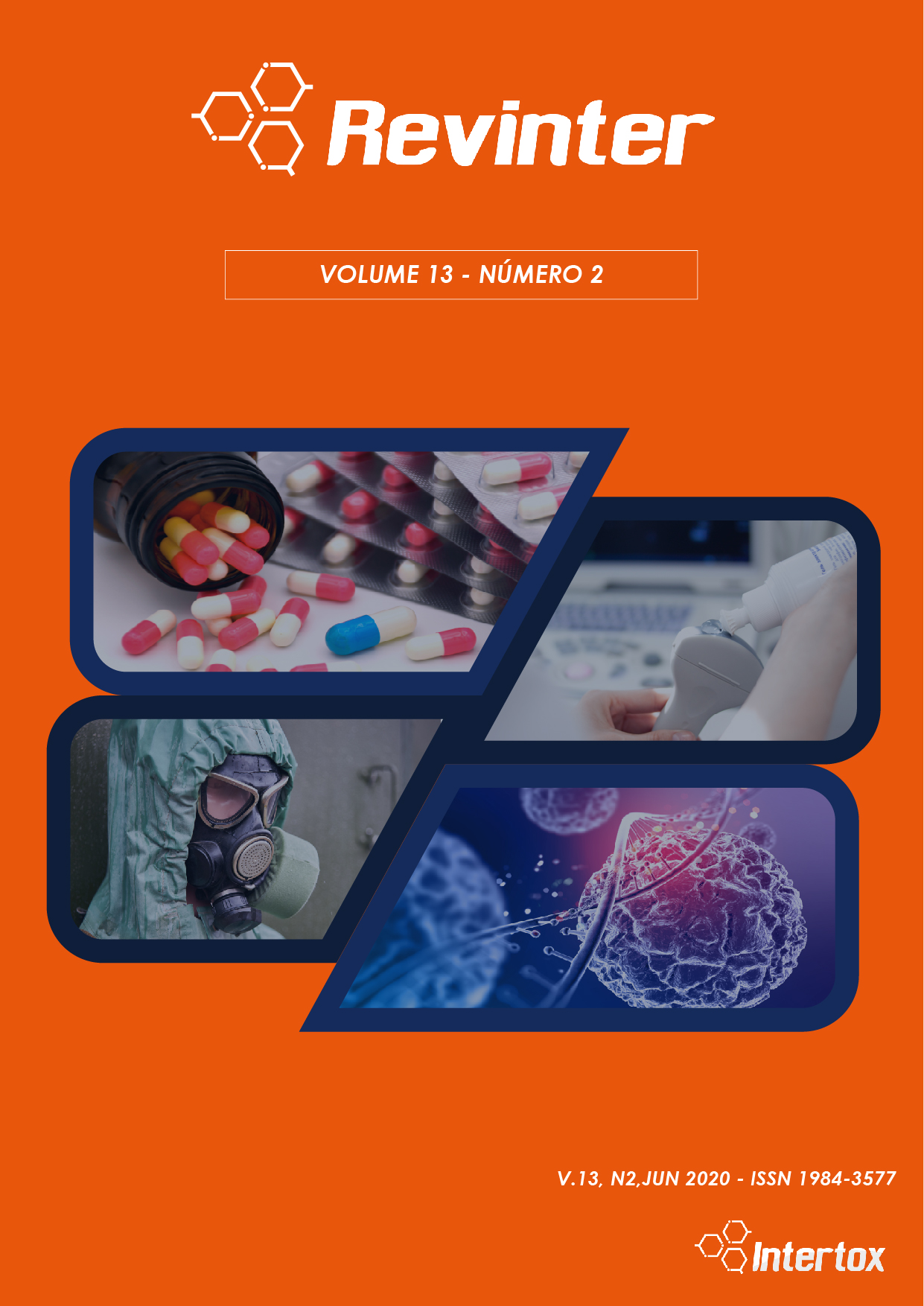 How to Cite
Corrêa, L. T., de Amorim, C. S., Ramos, C. C., Ramos, M. E. R. G., Zocante, F. K. V., Brandão, M. E. da S. B., Ricci, E. L. R., Peña-Muñoz, J. W. P. M., & Fukushima, A. R. (2020). GENERAL CHARACTERISTICS OF MAIN ANTIMICROBIALS: A LITERATURE REVIEW, 13(2), 38-47. https://doi.org/10.22280/revintervol13ed2.453
Section
REVISÕES DE LITERATURA
Copyright (c) 2020 Revista Intertox de Toxicologia, Risco Ambiental e Sociedade
This work is licensed under a Creative Commons Attribution 4.0 International License.