TITLE: COMPARATIVE ANALYSIS OF THE BEHAVIOR OF THE LOBO-GUARÁ (CHRYSOCYON BRACHYURUS) IN CAPTIVEIRO: A PROPOSAL FOR ENVIRONMENTAL ENRICHMENT
André Rinaldi Fukushima

Universidade São Judas Tadeu

Esther Lopes Ricci

Adriele Eunice da Silva Queiroz

Larissa Leite Bueno

Maria Marta Bernardi

Helenice de Souza Spinoza

Maria Aparecida Nicoletti

Juliana Weckx Peña Muñoz
Abstract
The brazilian savanna is considered the world's richest in biodiversity for not having an only and uniform physiognomy. This biome presents extreme fullness endemic species, but many species of plants and animals are in danger of extinction, as in the case of the maned wolf Chrysocyon brachyurus (Illiger, 1815), the biggest canid of South America. According to The IUCN Red List, the maned wolf is classified as Near Threatened, having threats such as habitat fragmentation, trampling, loss of genetic variability and introduction of exotic species in its natural habitat. The species become alarmed at the human approach presenting typical reactions of territorialism animal. To avoid extinction, it's necessary more knowledge about the maned wolf, enabling the preservation in nature and maintenance in captivity aiming the welfare of this animal, being the environmental enrichment solution to combat stress, assuring an environment of tranquility and safety. This study had the purpose of analyzing the behaviors of Chrysocyon brachyurus in zoos considering its enclosure with the intention of environmental enrichment propose. The observations were made at four zoos of the region of state of São Paulo with emphasis on the relation between behavior and enclosure. Ten maned wolves were observed, having differences in behavior frequencies with territorialism behaviors in high rate. The data was analyzed and compared according to the literature. From the analyzed data is possible to verify that the enclosure could affect the behaviors of maned wolves. Therefore, this work suggested a suitable enclosure for the wolves, possessing characteristics of social, food, cognitive, physical and sensorial enrichment, besides the structural foundation. In a way that guarantees the preservation and well-being of the species.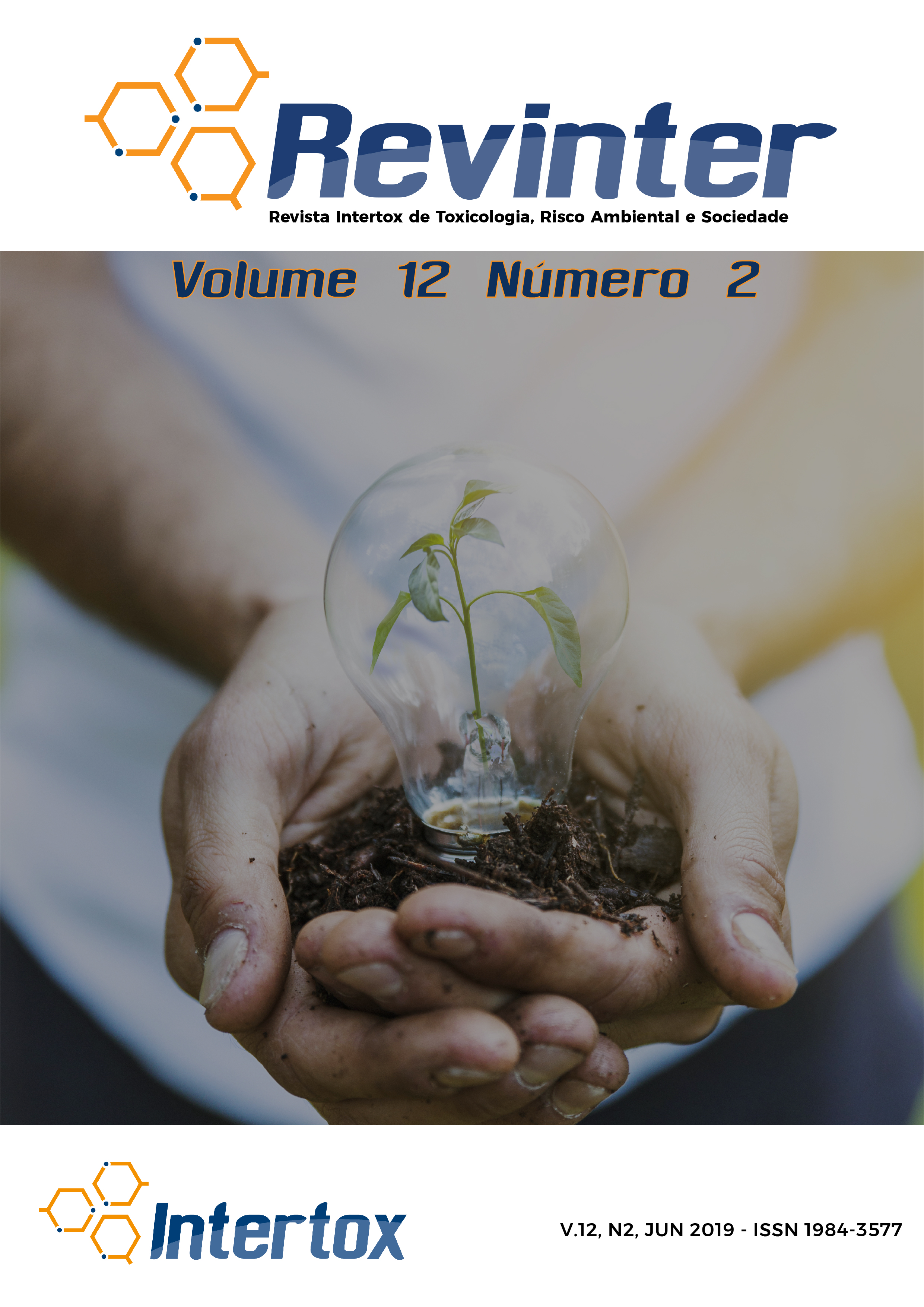 How to Cite
Fukushima, A. R., Ricci, E. L., Queiroz, A. E. da S., Bueno, L. L., Bernardi, M. M., Spinoza, H. de S., Nicoletti, M. A., & Muñoz, J. W. P. (2019). TITLE: COMPARATIVE ANALYSIS OF THE BEHAVIOR OF THE LOBO-GUARÁ (CHRYSOCYON BRACHYURUS) IN CAPTIVEIRO: A PROPOSAL FOR ENVIRONMENTAL ENRICHMENT, 12(2), 32. https://doi.org/10.22280/revintervol12ed2.449
Section
ARTIGOS ORIGINAIS
Copyright (c) 2019 Revista Intertox de Toxicologia, Risco Ambiental e Sociedade
This work is licensed under a Creative Commons Attribution 4.0 International License.