Renal toxicity of heavy metals (cadmium and mercury) and their amelioration with ascorbic acid in rabbits
Abstract
resenha Os metais pesados representam um grande risco para o meio ambiente e também a saúde humana, tendo em vista que eles manifestam toxicidades particulares com diferentes graus morbidade. Nesse sentido, a busca por substâncias capazes de diminuir ou prevenir os danos provocados por esses metais, tornam-se essenciais e muito importantes. Diante desse cenário, destaca-se o ácido ascórbico, objeto de estudo deste trabalho que buscou avaliar os efeitos toxicológicos do cloreto de cádmio, cloreto mercúrio e sua co-administração com vitamina C em parâmetros bioquímicos de bioacumulação em coelhos.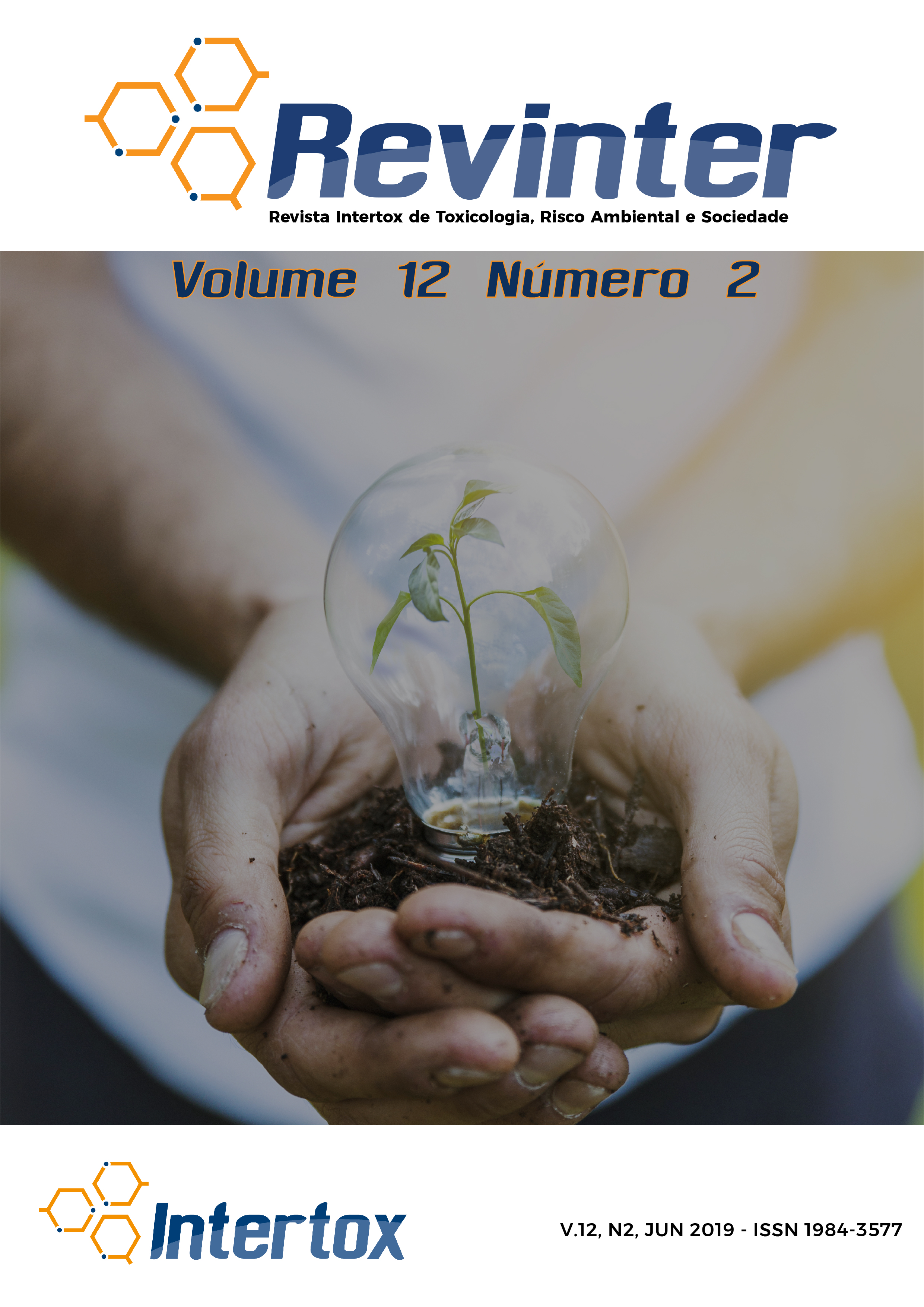 How to Cite
da Silva Costa, J. R. (2019). Renal toxicity of heavy metals (cadmium and mercury) and their amelioration with ascorbic acid in rabbits, 12(2), 2. https://doi.org/10.22280/revintervol12ed2.447
Copyright (c) 2019 Revista Intertox de Toxicologia, Risco Ambiental e Sociedade
This work is licensed under a Creative Commons Attribution 4.0 International License.